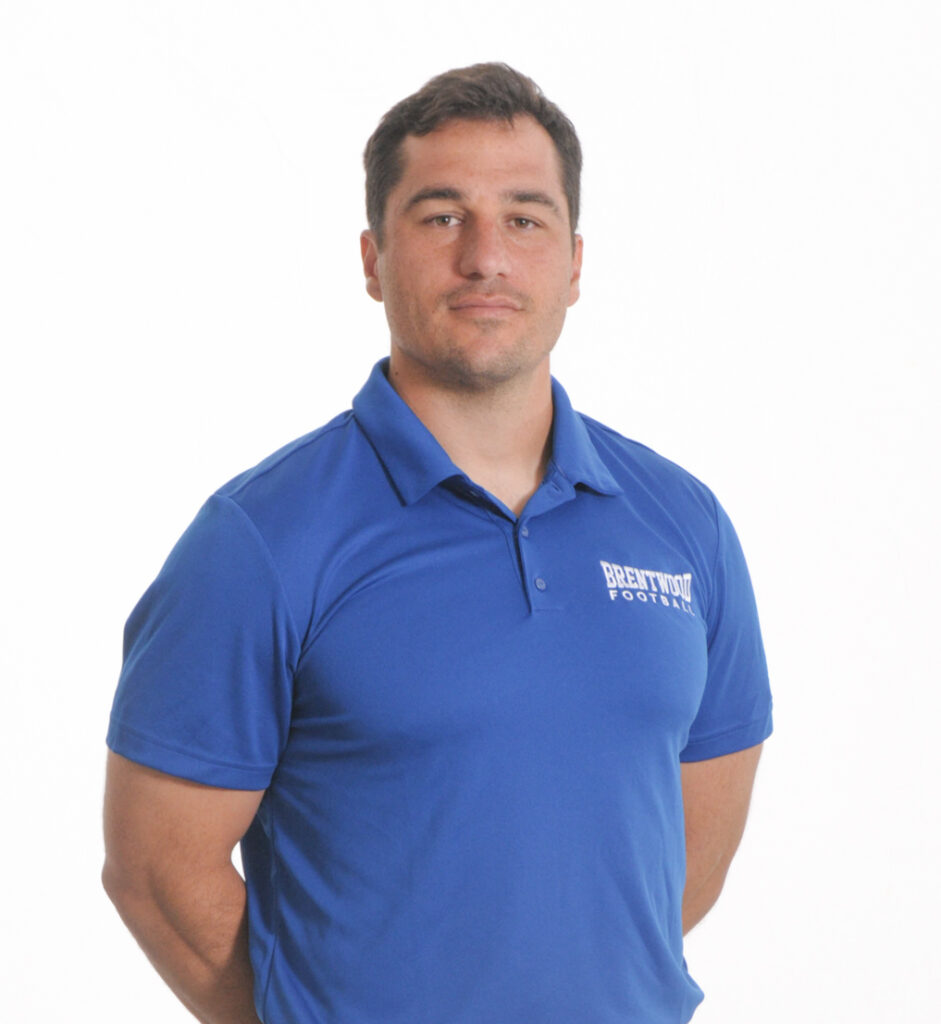 Defensive Coordinator/Safeties
Schools Served:
Brentwood High School (2017-Present)

Malvern High School, OH (2 Years)

Louisville High School, OH (7 Years)
Alumni: West Liberty University (WV)
Family: Wife Carli; Daughter: EmmaLu born in November, 2021
Hobbies: Reading, Working Out, Traveling
Quotes/Mottos: 
Theodore Roosevelt's "Man in the Arena"
Interesting Facts:
I played at the Pro Football Hall of Fame stadium in high school and in college.
Since being hired at Brentwood and moving to Tennessee in 2018, I've gotten engaged, married, and had a baby.
I have never had a cup of coffee.