We depend upon the generosity of sponsors to support our Brentwood Bruins Football Program.  The football team does not receive money collected through ticket sales or concession sales at home football games.  Most of the funding for team expenses comes from donations or fundraisers.  Please support the sponsors below and let them know that our Brentwood football family appreciates them! You may visit their websites by clicking the link below each ad.  Find out how to become a sponsor by clicking the link below.  Thank you!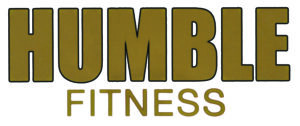 Humble Fitness - Elite Sponsor
With more than 40 years of experience working in the fitness industry, John Humble has dedicated his career to helping people of all ages and fitness levels. This one-of-a-kind personal fitness training studio has top quality equipment so John can help you work hard and achieve your fitness goals. No other clients or trainers to work around during YOUR time. Because that's what personal training should be – personal.

Ferguson Enterprises - Elite Sponsor
Ferguson is North America's leading value-added distributor across residential, non-residential, new construction and repair, maintenance, and improvement (RMI) end markets. Spanning 34,000 suppliers and more than one million customers, we deliver local expertise, value-added solutions, and the industry's most extensive portfolio of products. From infrastructure, plumbing, and appliances, to HVAC, fire protection, fabrication, and more, we make our customers' complex projects simple, successful, and sustainable.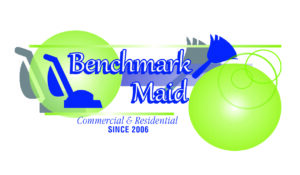 Benchmark Maid - Elite Sponsor
At Benchmark Maid cleaning is our business. It's what we do (and we do a lot of it) and we're really good at it. So why spend the time you could use honing your own skills doing something as mundane as cleaning? Let us give you the freedom to pursue your dreams. Hiring a professional cleaning service is actually an incredibly economical idea. We're able to get done twice as much cleaning in half the time, which means it would take you four times as long to clean your house as it takes us! With our competitive rates, we're saving you time and money!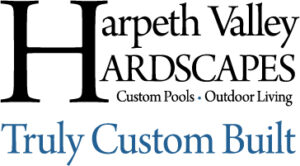 Harpeth Valley Hardscapes - Elite Sponsor
Harpeth Valley Hardscapes LLC. was started in 2011 with a focus on building relationships along with unique outdoor living environments. With over 20 year of experience and a focus on continued education, Harpeth Valley Hardscapes is the right contractor for all of your outdoor construction needs. Hardscapes consisting of paver or stone patios and pathways, outdoor and indoor fireplaces, outdoor kitchens, outdoor living spaces, conversation and fire pits, retaining walls, as well as other projects using full and veneer stone masonry. We also build and install pools. Make your tropical getaway a reality from home!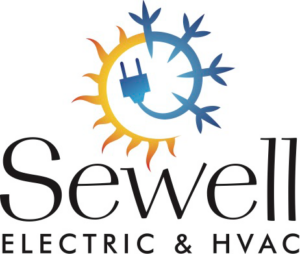 Sewell Electric Company - Elite Sponsor
Welcome to Sewell Electric Company, Inc., your residential Franklin HVAC experts! We're a family-owned team specialized in the installation, repair, and servicing of appliances, electrical fixtures, and heating and air conditioning units. We've provided our services for the Franklin and Williamson County areas since 1945, meaning we have over half a century's worth of experience under our belts, and our quality of service is sure to show it. When you're looking for someone to help with the installation or repairs of your home or business's appliances, look no further than your local experts!

The Aesthetic Loft - Gold Sponsor
You should look the way you feel. At The Aesthetic Loft we help you do just that. Our process is  simple. You come in for a consultation, letting us know about your concerns. Combining our vast knowledge of aesthetic remedies with an empathetic ear, we'll be able to find the right solution for you. We're Brentwood 's medical spa office of choice, because we work hard to give clients the look they desire.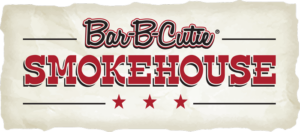 Bar-B-Cutie - Gold Sponsor
Since 1950 (70 yrs!) our slow-smoked meats, homemade sides and Southern hospitality have given people all over the world something to smile about. We are passionate about what we do and commit to do our very best to serve you and your guests some of the world's best BBQ.  Each Bar-B-Cutie SmokeHouse is owned and operated by someone who lives in that community. We actively support our communities by supporting local little leagues, schools, police and fireman and organizing community events like school supply drives.

Brentwood Pest Control, LLC - Gold Sponsor
Paul and Angela Nordstrom arrived in Middle Tennessee in 2000 from Paul's family farm in Montana. In 2011, they founded Brentwood Pest Control. Today the family includes two native Tennesseans – Parker and Alyson, students at Purdue Engineering and Brentwood High School. Through his work at the Tennessee Department of Agriculture, Paul Nordstrom saw first-hand ways to put best practices into place for his future customers. Brentwood Pest Control, LLC uses state-of-the art technologies to eliminate and manage pest problems. We are proud to be family-owned, fully licensed, bonded and insured.

Chef's Deal - Gold Sponsor
Chef's Deal is a leading reliable restaurant equipment sale and service company based in Nashville. Our fast shipping service and extensive inventory of top-quality commercial kitchen equipment supplies make us a top choice among restaurant owners. We are a one-stop restaurant supply store with over 200 equipment manufacturers on our portfolio. At Chef's Deal restaurant supply store, we are committed to offering comprehensive, ENERGY-STAR rated, and environmentally-friendly restaurant supplies to enable you to serve better quality food in a better establishment. We aim to build long-term customer relationships with our over 90 years of market experience and kitchen equipment knowledge.
SONIC, America's Drive-In - Gold Sponsor
For more than 60 years, SONIC, America's Drive-In has built a dominant position in the drive-in restaurant business. We did it by sticking to what made drive-ins so popular in the first place: made-to-order American classics, signature menu items, speedy service from friendly Carhops and heaping helpings of fun and personality. Visit our Brentwood location at 208 B. Wilson Pike Circle!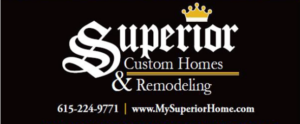 Superior Custom Homes & Remodeling - Gold Sponsor
Superior Custom Homes & Remodeling has been involved in hundreds of custom home and remodeling projects throughout the Middle Tennessee region since 2004. Our team of professionals has been working with the residents of Williamson and Davidson County for many years and we continue to expand our reach. We understand that we will not succeed unless our clients are priority #1, so we treat them right! That's why over 92% of our business comes from past clients and referrals. We have an impeccable track record for completing projects on time and under budget!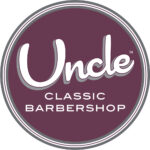 Uncle Classic Barbershop - Gold Sponsor
Uncle is the best of the classic barbershop: the customer relationship, the atmosphere, the environment, and the hot lather of a straight razor neck clean up. Our goal is to give you a great experience. Uncle is its people: skilled barbers and stylists who care about you and your look. We know how to cut your hair and can give you the closest, most comfortable shave. We're about quality, consistency, and customer service. No matter your look, a well-groomed man gets noticed, and at Uncle, we specialize in getting you noticed.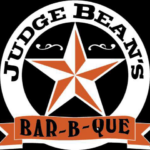 Judge Bean's Bar-B-Que - Gold Sponsor
When you come to Judge Bean's, we want you to feel at home. We want you to get good, home-cooked food straight from the pit, side dishes that will make your mouth water, and an experience that is unique to our place. That's a tall order, but it's a promise we do our best to make good on every day we open the doors. At Judge Bean's, a lot of folks say we have our own vibe. And that is true. We are not your typical BBQ joint. We are better than that.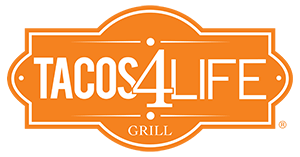 Tacos 4 Life - Gold Sponsor
Craft Tacos For A Cause.  We prepare amazing food using ingredients you know and love.  When you buy a taco, bowl, salad, quesadilla, or nachos, you provide a meal to a child in need. We have seen firsthand the life-changing impact that each meal provides and the hope it brings to the children who receive it. Together we can change the world! To learn more, please visit our website.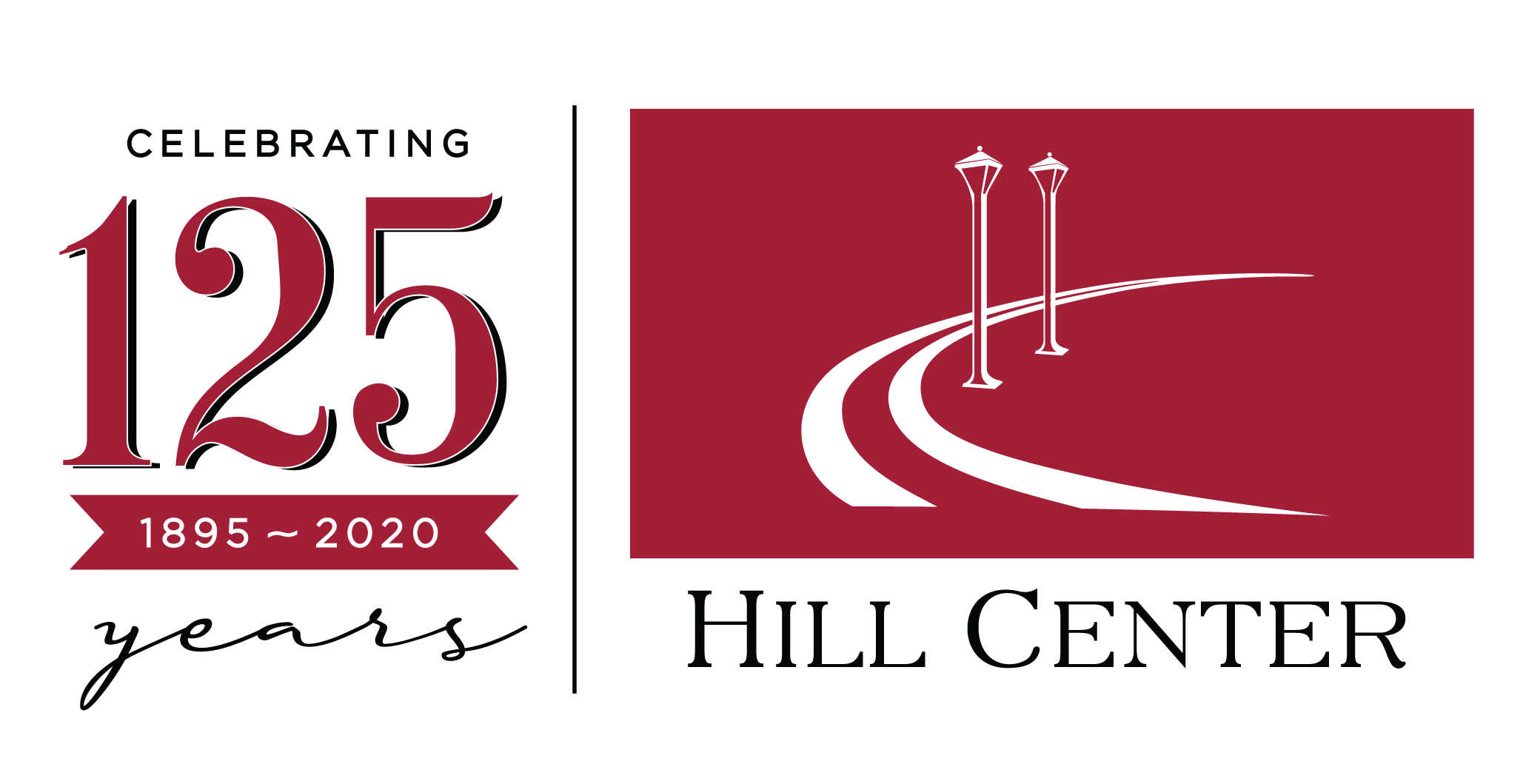 Hill Center - Silver Sponsor
Discover trendy boutiques, specialty stores and delicious dining in Brentwood's brightest meeting spot. Our beautiful outdoor areas and convenient parking make Hill Center the best new place to work, shop, and eat.

First Bank - Silver Sponsor
When our customers bank local, they get more. More empowered. More informed. Local banking gets them closer to their goals and dreams because they work directly with bankers who know them. With less layers and more personal connection, we're a local bank brand that goes the distance to get customers where they want to be.
Mooyah - Blue Sponsor
We love fun. In fact, we're fun-loving lovers of fun. And yet, we couldn't be more serious about our food. We're talking never-frozen beef, hand-cut fries and real ice cream shakes. Here, "serious" and "fun" are one with the bun.

55 South - Blue Sponsor
Some of the best food in the South can be found along the stretch of Interstate 55 that runs all the way from Memphis to New Orleans: that's 55 South. Chef Jason McConnell brings his favorite flavors off the road to the menu of Brentwood, TN's 55 South. It's got that timeless, small-town, southern approach where everybody is treated like family, and lots of folks feel like it, too. Whether you're stopping in for a business lunch, gathering your best college buddies to catch a football game on Saturday afternoon or bringing the kids in for an easy-breezy dinner, everyone is welcome here at 55 South.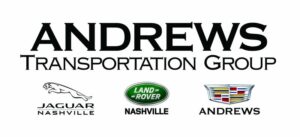 Andrews Transportation Group - Blue Sponsor
If you're in the market for a new or pre-owned car, you've come to the right place. The staff is committed to helping you find the right vehicle for your needs. What's more, they're also dedicated to helping you maintain it long after you drive it home for the first time.

Solitude Custom Homes - Blue Sponsor
Solitude Custom Homes was founded by Todd & Allyson Spillane to fulfill their dream of becoming homebuilders and to fill an unmet need in Middle Tennessee for providing "better than code" luxurious high performance homes. From cozy personal spaces to neighborhood gathering spots, Solitude Custom Homes brings it all together. We focus on our home buyers and homeowners, understanding their needs and changing market preferences. We design and build with personal and professional responsibility in mind. Through experienced partnerships with our talented team of craftsmen, vendors, and developers we're able to build beautiful homes that bring collaborative value to our local communities.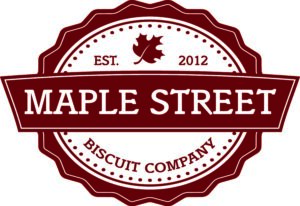 Maple Street Biscuit Company - Blue Sponsor
Comfort food with a modern twist.  We don't cut corners when it comes to our flaky biscuits, gravies, jams and jellies.  That's why our recipes are made from scratch.  Maple Street was not started to just make a profit, it was started to make a difference.  Here at Maple Street we have a simple philosophy: Help People, Serve Others, Be A Part of The Community.
 To learn more, please visit our website.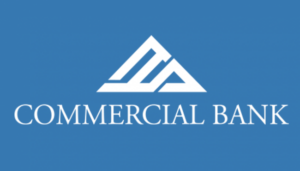 Commercial Bank - Blue Sponsor
Commercial Bank is your neighborhood bank; and, we are a leading financial institution with the services, capabilities, and resources of regional and national banks. As your trusted financial partner, we provide you with the experience, knowledge, and dedication to support your goals in financial security and freedom. Whether it's purchasing a home, saving for your child's future, or planning your next vacation, we are with you every step of the way to navigate life's big decisions. Life. Made Better.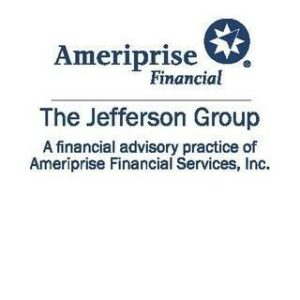 The Jefferson Financial Group - Dave Ferraro - White Sponsor
Deciding the right next move in changing markets can be a challenge. But the right financial advice can help you best position your portfolio to take advantage of opportunities and mitigate loss. I am committed to understanding your goals and am here to provide personal financial advice based on your individual needs. When market conditions change, you can remain confident that the portfolio and plan we built together was designed to factor in market ups and downs. Contact me for a complimentary initial consultation to discuss your financial goals.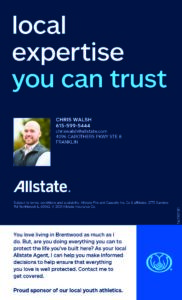 Walsh Insurance Group - Golf Sponsor
When you want to explore options for protecting your home, personal property, or financial future, I'm available to answer your questions. If you're already a customer, I'm ready to review your coverage so that you can make any necessary adjustments to fit your changing needs. Call me today.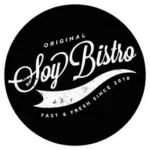 Soy Bistro
Located in the heart of Brentwood, Tennessee, Soy Bistro has been a family-owned and operated restaurant since July 2010. Founded by Chris and Hannah Lee, we have made it our goal to serve high quality, Korean inspired dishes. We are dedicated to our Brentwood community and strive to serve the area to the best of our ability.  We are a small restaurant that produces big flavors, with a hope to make a bigger impact on the community around us.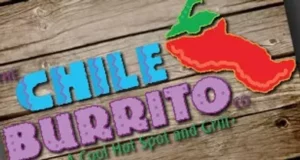 Chile Burrito
A Cool Hot Spot and Grill - Chile Burrito has been a favorite restaurant of Brentwood Football players for years!  Visit our Brentwood location at 330 Franklin Road or our Nashville location at 162 4th Avenue N.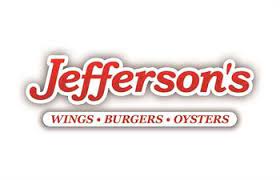 Jefferson's
It all starts with our World Famous Wings. Fresh, never frozen, made to order every time. With our unique and delicious selection of 20+ signature sauces, including our award winning Double Dipped Wings that you can only find at Jefferson's there's a flavor for everone! Come taste the difference today!

Air Conditioning Service, Inc.
We are Nashville's original HVAC Experts. One of the oldest HVAC companies in town, we've been in continuous operation right here in the same South Nashville neighborhood since 1959. We are a factory-authorized Carrier dealer and we are NATE-certified. We have extensive in-house experience doing service on every brand. We are happy to answer any questions you have regarding installation and service with any equipment manufacturer. Whatever you've got, we can handle it.
Dad's Dugout
Dad's Dugout is a sports cards & collectibles shop.  We carry sports & pokemon boxes, singles, supplies, memorabilia and a vast selection of collectibles. Visit our Brentwood location at 7020 E. Church Street.  Our sports card store is the place to buy vintage and new sports cards and collectibles!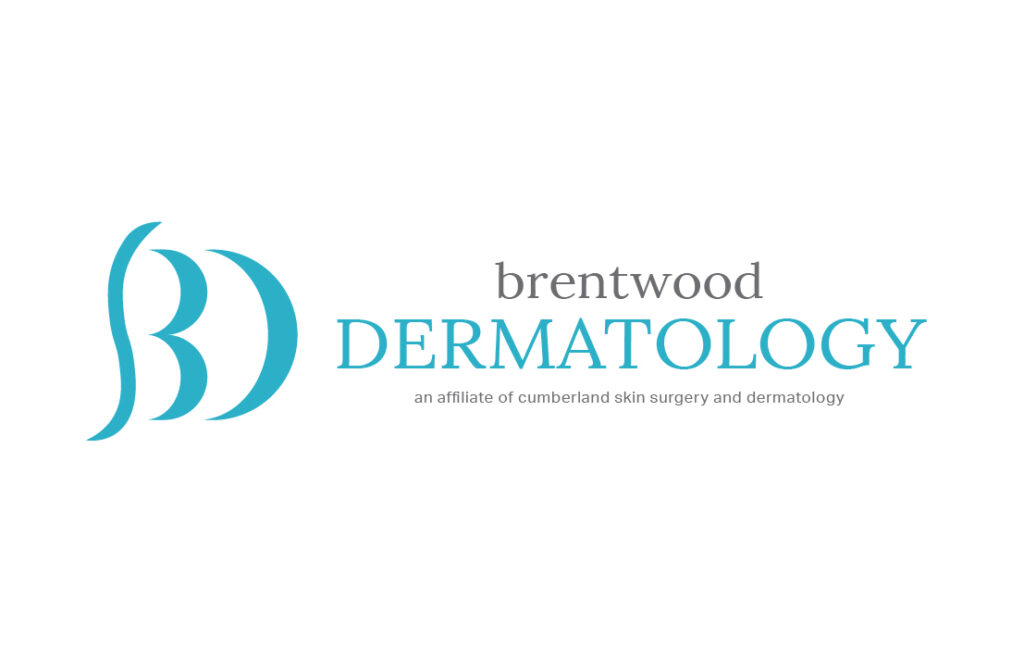 Brentwood Dermatology
Brentwood Dermatology has been providing skin care services to clients in Brentwood, Tennessee and the surrounding area since 1983. Started by Dr. Bill McDaniel, the practice has always focused on providing personalized skin care for all types of skin problems as well as outpatient skin surgery for benign and malignant skin lesions.  To learn more, please visit our website.